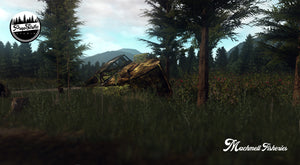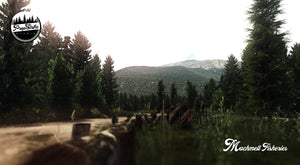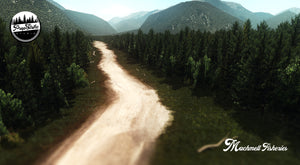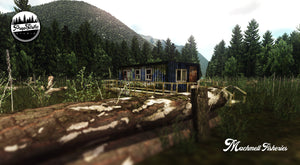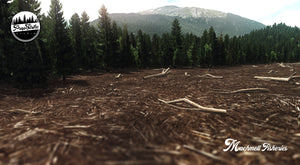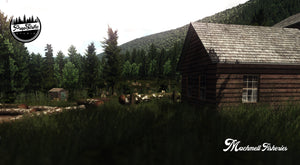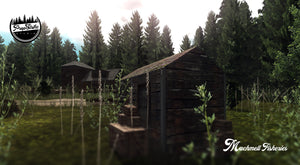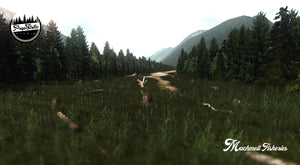 Machmell Fisheries
Machmell Fisheries
In 1998 The Machmell Fisheries was opened and surveyed by helicopter when researchers from the department of fisheries had to measure water levels and study fish in the nearby creek. The result was the Machmell Fisheries Camp, a 900m long narrow bush strip 44 nautical miles south of Bella Coola. 
The camp was open for 6 months and rarely used again. Today you can find the old strip and some of the abandoned facilities.
Trails to both beaches surrounding the area can be found in this scenery and a lodge with a helipad.
Enjoy this challenging set up in one of the most beautiful and places on Earth.
Features
Hand painted custom ground textures at a 10 cm/pixel resolution.

Highly accurate 3D vegetation including grass, shrubs, bushes and trees.

Dock for seaplane operations.

Hundreds of clutter objects in many variations.

Forest clearing with cabin and helipad.

Only uses custom made objects. No libraries needed.
 This scenery is available for X-Plane11 only.