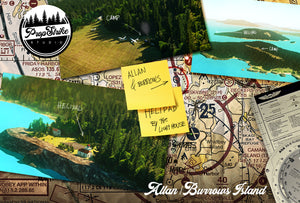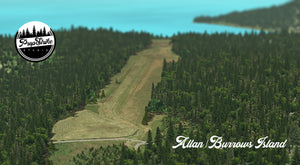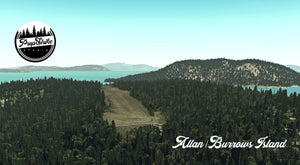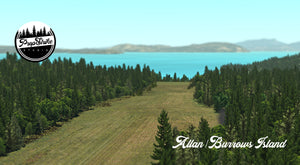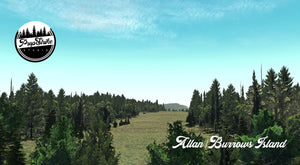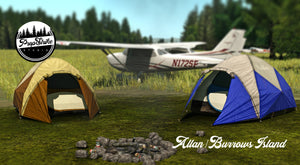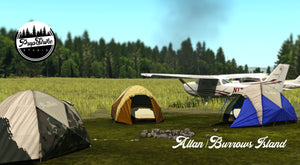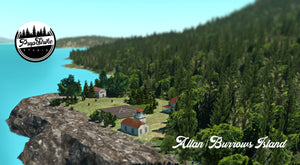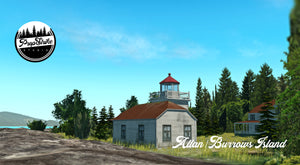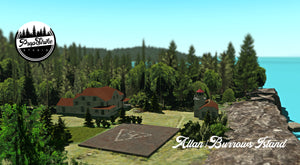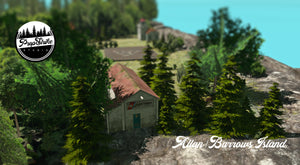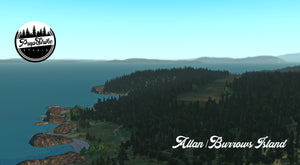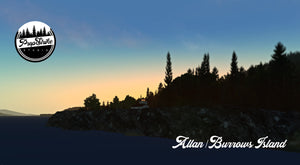 Allan Burrows Island
Allan and Burrows Island 
The two islands Allan and Burrows island are in the state of Washington on the west coast of the US.
Burrows island is a small island with a lighthouse and a helipad serving the lighthouse. Allan island
features a 750m (2,400ft) long sloped grass runway that is of variable width. Allan island also has dirt
trails going around the island plus a dock for visiting sailors. Both islands are covered in a thick forest
and sharp rocks.

Features
Orthophotos for both islands (USGS)
Custom accurate forest type.
3D volumetric grass.
Highly realistic ground textures
Custom textures for trails on the island
 Animated traffic on trails and by sea.
3D trees and bushes.
Custom and accurate Mesh for both islands.
Campsite with animated smoke representing wind direction and strength
Night textures
 3D Rocks
 This scenery is available for X-Plane11 only.
Important note for Orbx True Earth Washington: This scenery was created before Orbx TE Washington was released so mesh compatabillity can not be guaranteed and will not be supported.